January 2016 Pagosa Springs Real Estate Newsletter
It's very white outside. El Nino is in full swing. We got a big storm around Christmas and then a second one just after New Year's. Wolf Creek has been getting multiple feet of snow at a time. We've got sunny skies now, but all this snow won't be going anyway anytime soon.
Town was very busy over the holidays. With Christmas in the middle of the week, most people took their Christmas vacation and made it span between the two weekends. Everyone hit town at the same time, and it was mayhem for a few days.
As far as the real estate market goes, we ended the year with sales up 20% over last year. I'm going to include several graphs which will help show the big picture over the last several years. They say a picture is worth a thousand words, so I'll save my breath and let you see for yourself.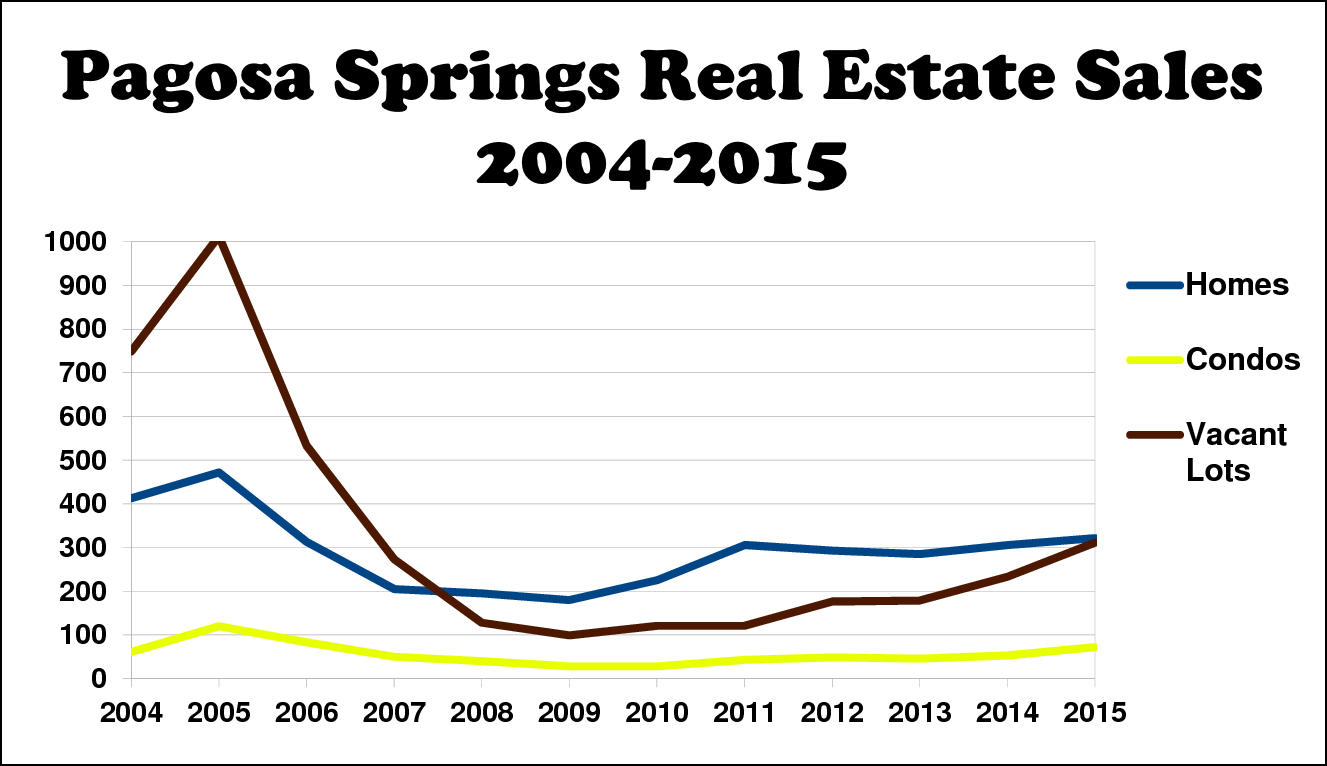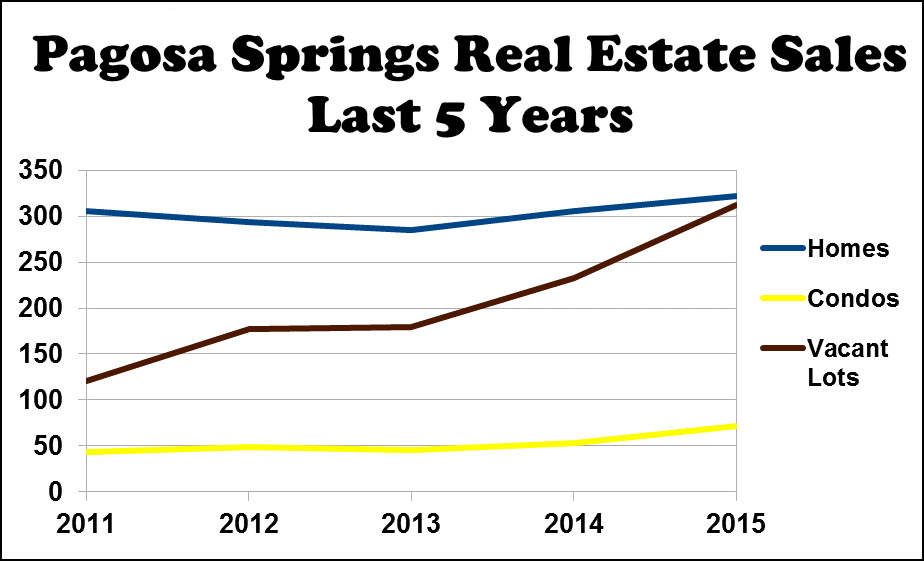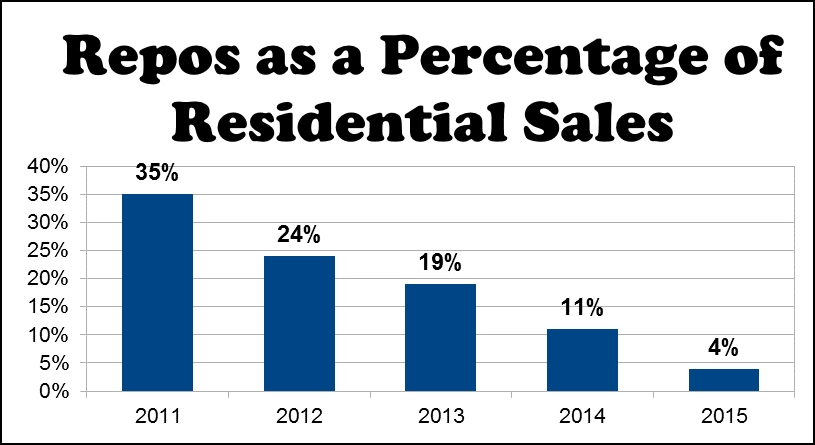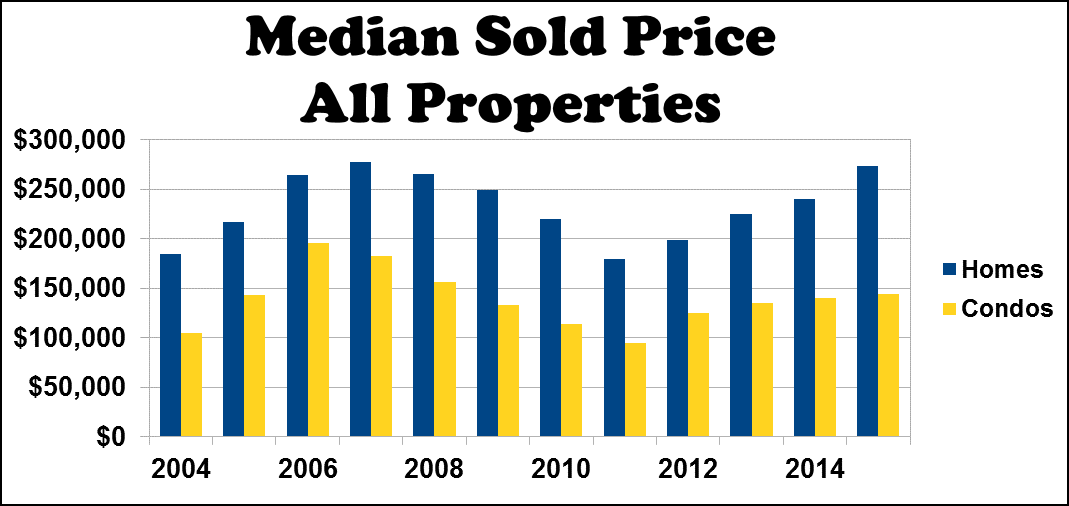 These last two charts will require a note of explanation. One of the problems with the Median Sold Price numbers you see above is that the number is greatly influenced by the mix of properties sold. So if we sell a whole bunch of starter homes one year and a whole bunch of executive homes on large acreage the next year, the median sold price will go way up even though prices for individual properties may have remained the same.
Most folks don't care much about these details. They just want to know if real estate prices are going up or down. To answer this question, we take a very specific type of property and then track the price over the years. The two types you'll see here are small lots in the Pagosa Lakes area, and homes with three bedrooms, two baths, and two car garages situated on small lots in Pagosa Lakes. Because we are tracking the exact same type of property over the years, this is a much more accurate reflection of real world real estate prices.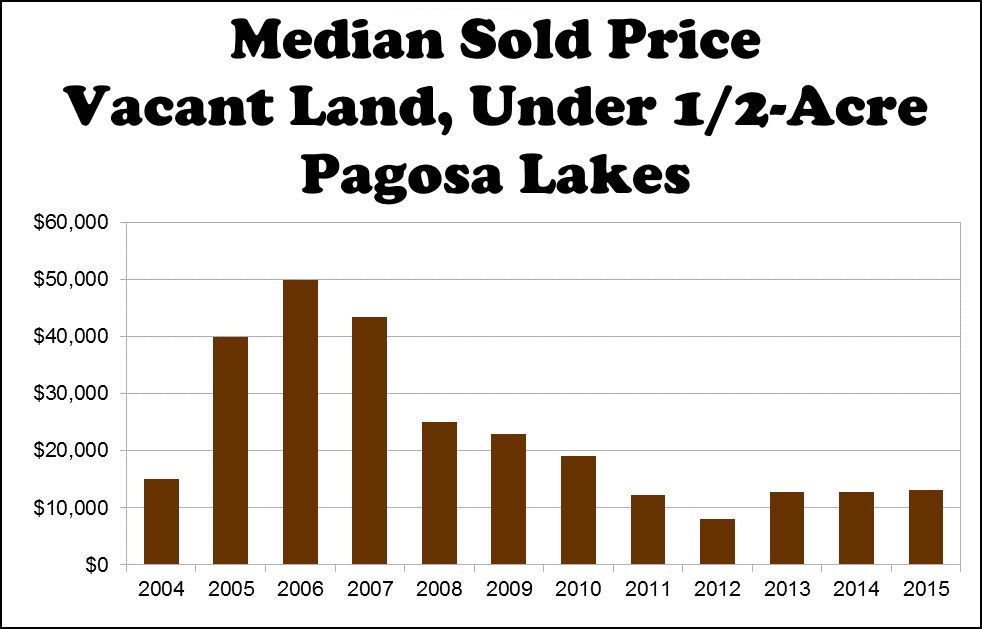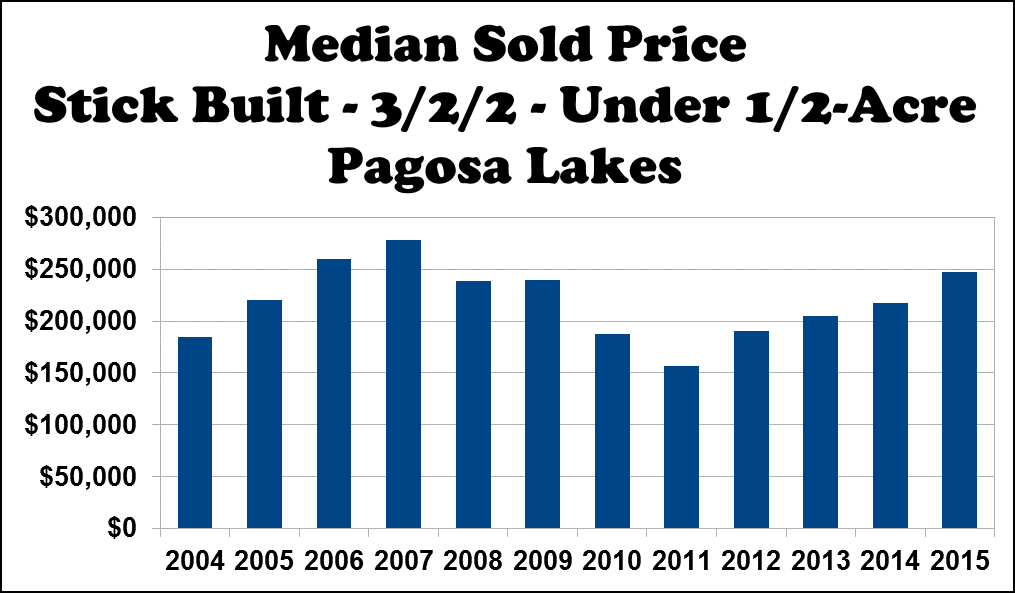 On a personal note, we had a great Christmas at the Riley home. The whole dang family was in town. We had nine adults, four grandkids, and three dogs. It was a real zoo! Lots of fun was had by all.
I feel very fortunate that I had a very strong year in real estate sales in 2015. I helped to sell 84 different properties last year, which is about 11% of the market in the whole county. Not bad for an old guy, especially considering there are now 95 Realtors in Pagosa Springs.
I'd like to wish you all a great New Year. My advice is to skip the New Year's resolutions this year, and instead make sure to write down your goals. If you are too lazy to write them down in detail, they probably aren't going to happen. I promise you good results if you take the time to write down your goals and read them often.
Happy New Year!