August 2017 Pagosa Springs Real Estate Newsletter
Monsoon season is in full swing which means we're having afternoon and evening showers almost every day. The grass is getting greener again, and the mountain wildflowers are at their peak. The rivers are running brown.
This weekend is the Archuleta County Fair, which will be fun for the whole family. The fair offers a rodeo, carnival, chuckwagon barbecue, dancing, and my personal favorite, the 4-H animal auction. I've purchased several animals over the years, which is a great way to reward the kids for their hard work.
As I've mentioned in earlier newsletters, the construction business is very busy right now. New home construction permits are up 36% over last year at this time and have doubled from two years ago. The builders are trying to keep up with demand for new homes. A lot of these are spec homes, which means they are not pre-sold, as opposed to custom homes, which are already spoken for when construction begins. I've recently spoken with several builders at the largest lumber yard in town, Ponderosa Lumber. The cost of new homes has gone up somewhere between 8% and 10% compared to last year. There are two factors contributing to this increase. The first factor is lumber cost has gone up 15% to 20%, at least partially due to some kind of trade war going on with Canada. The second factor is increased wages due to lack of available manpower. There are not enough workers to go around due to all the increased activity. The end result is higher prices, which are passed on to the consumer. As the cost of new construction increases, that also helps push up prices on existing homes.
As we look at the real estate numbers, home sales are up 25%, condo sales are up 79%, and land sales are up 22%. Overall sales are up 26%. All of these numbers are year-to-date. The big surge in sales this year came in April, May, and June. Looking at the numbers for July only, this year was just about even with last year. Right now, pending sales are also about even with last year. Overall the market is doing very well. Interest rates are still at 4% for a 30-year fixed. Keep in mind that traditionally, fall is our strongest selling season of the year, so hopefully we have good things to come.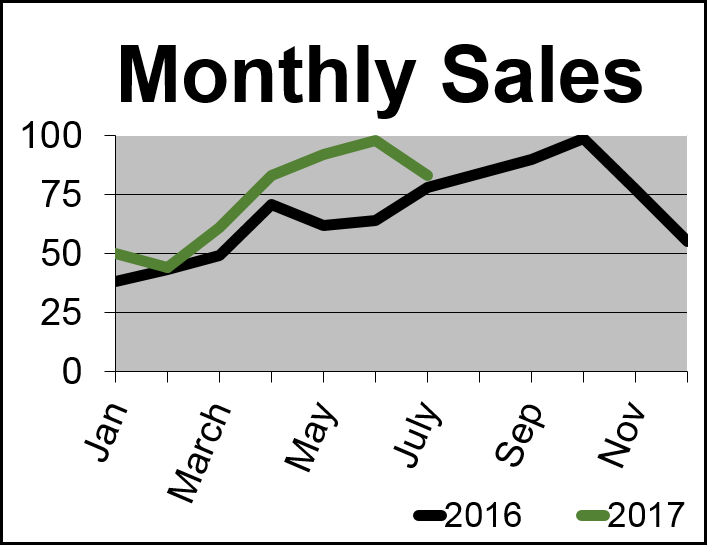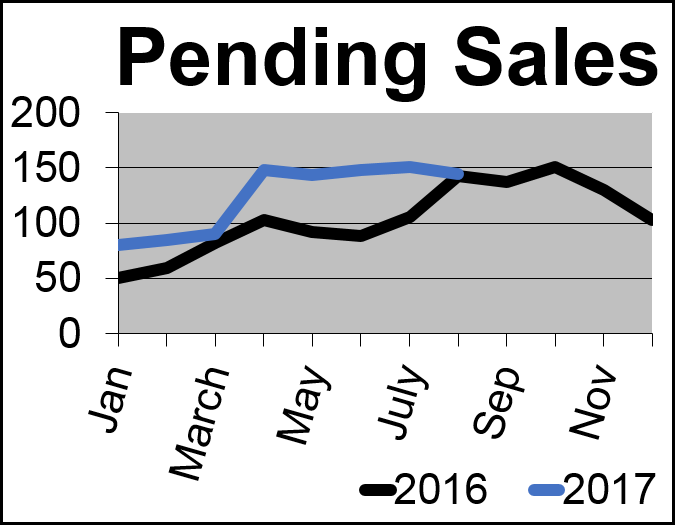 So long for now. If you are lucky enough to be in Pagosa this weekend, check out the County Fair.